Save money from each meal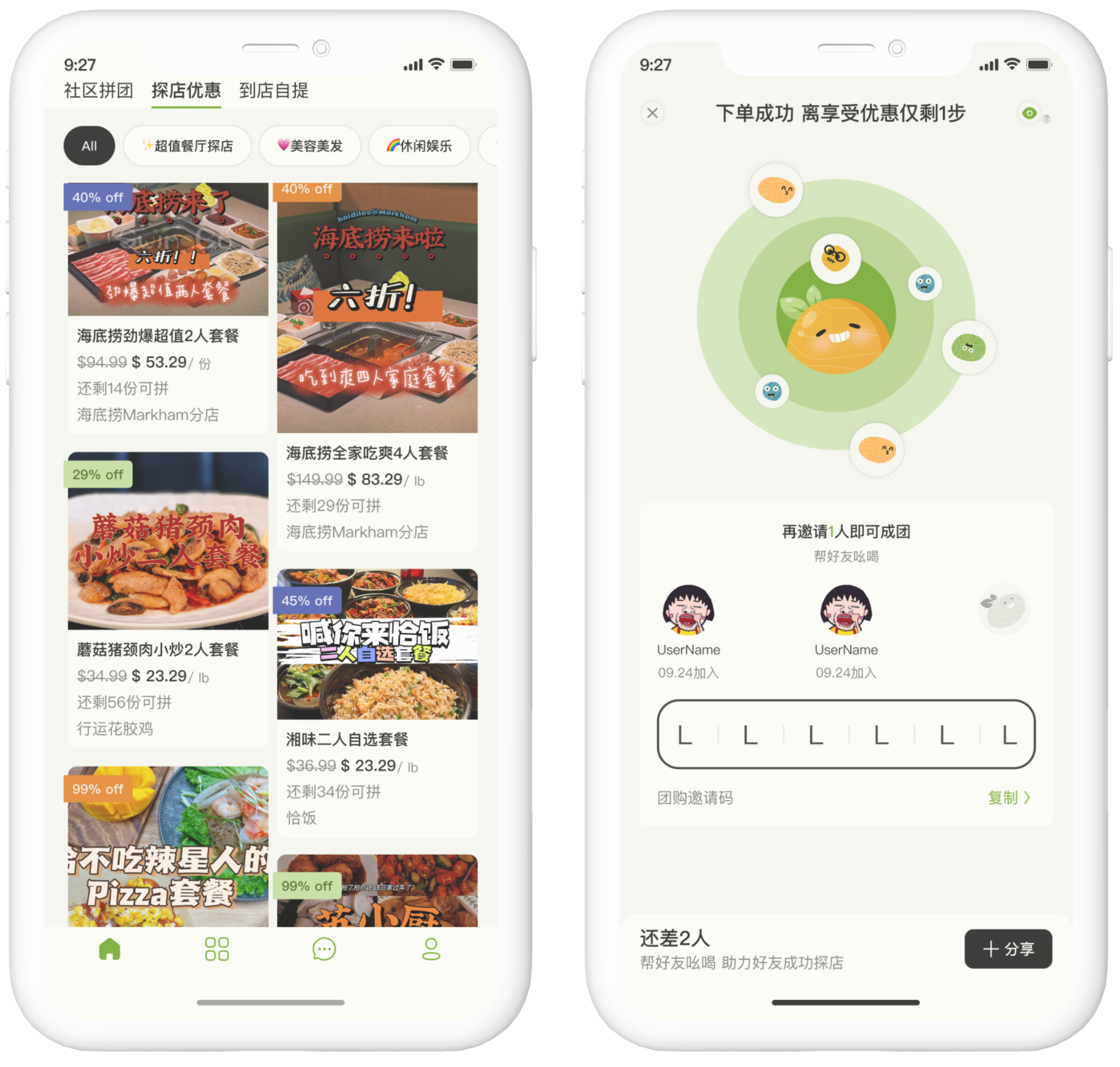 Everyday Discounts on SwingBy
SwingBy is a place for coupons and deals on the internet, providing users with discounts on local life services such as catering, leisure and entertainment, and beauty salons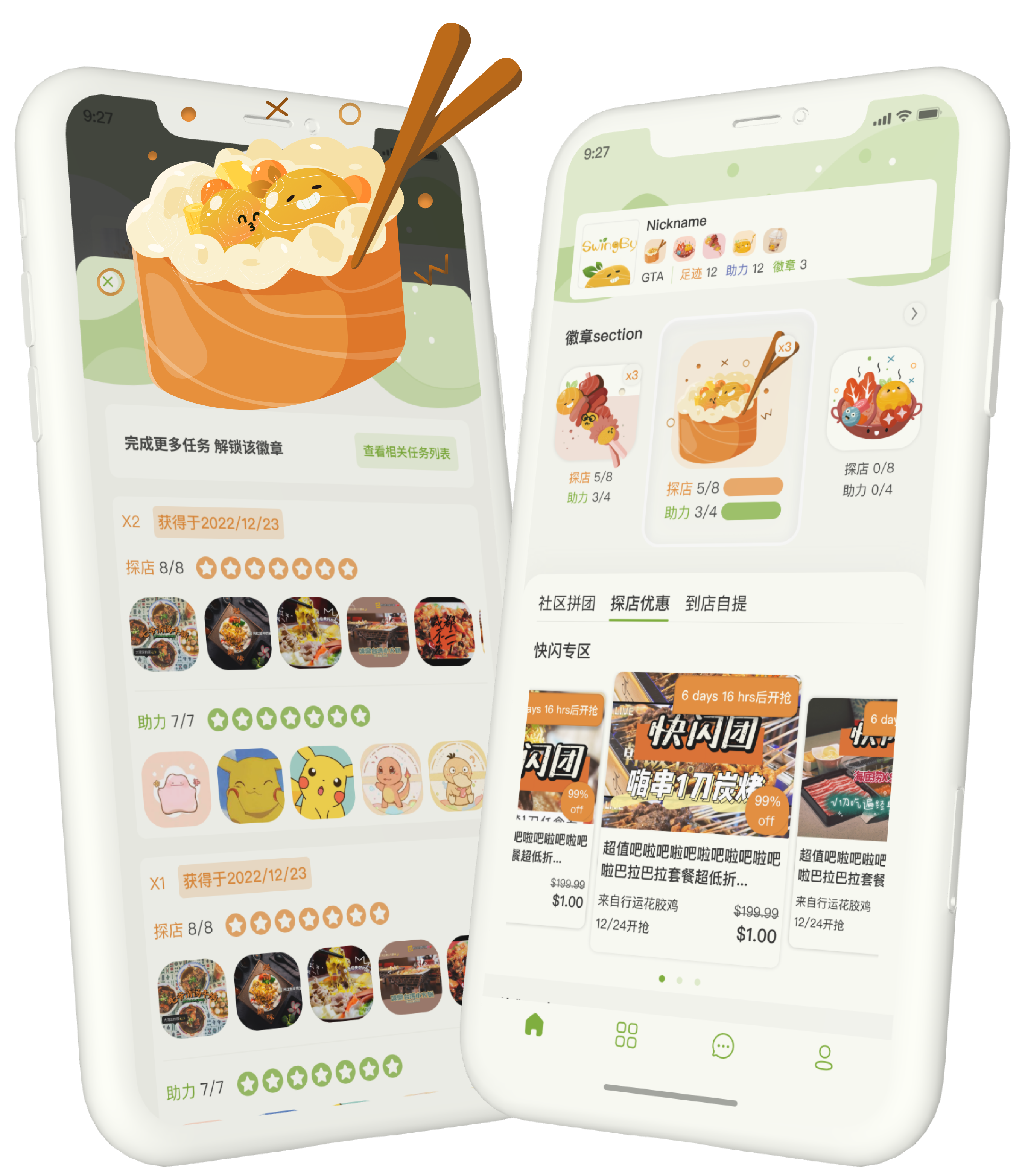 Buy with your friends and save more
We create more valuable content and expand our social networks. Through sharing during shopping, we integrate the new business model of the O2O consuming experience and social community.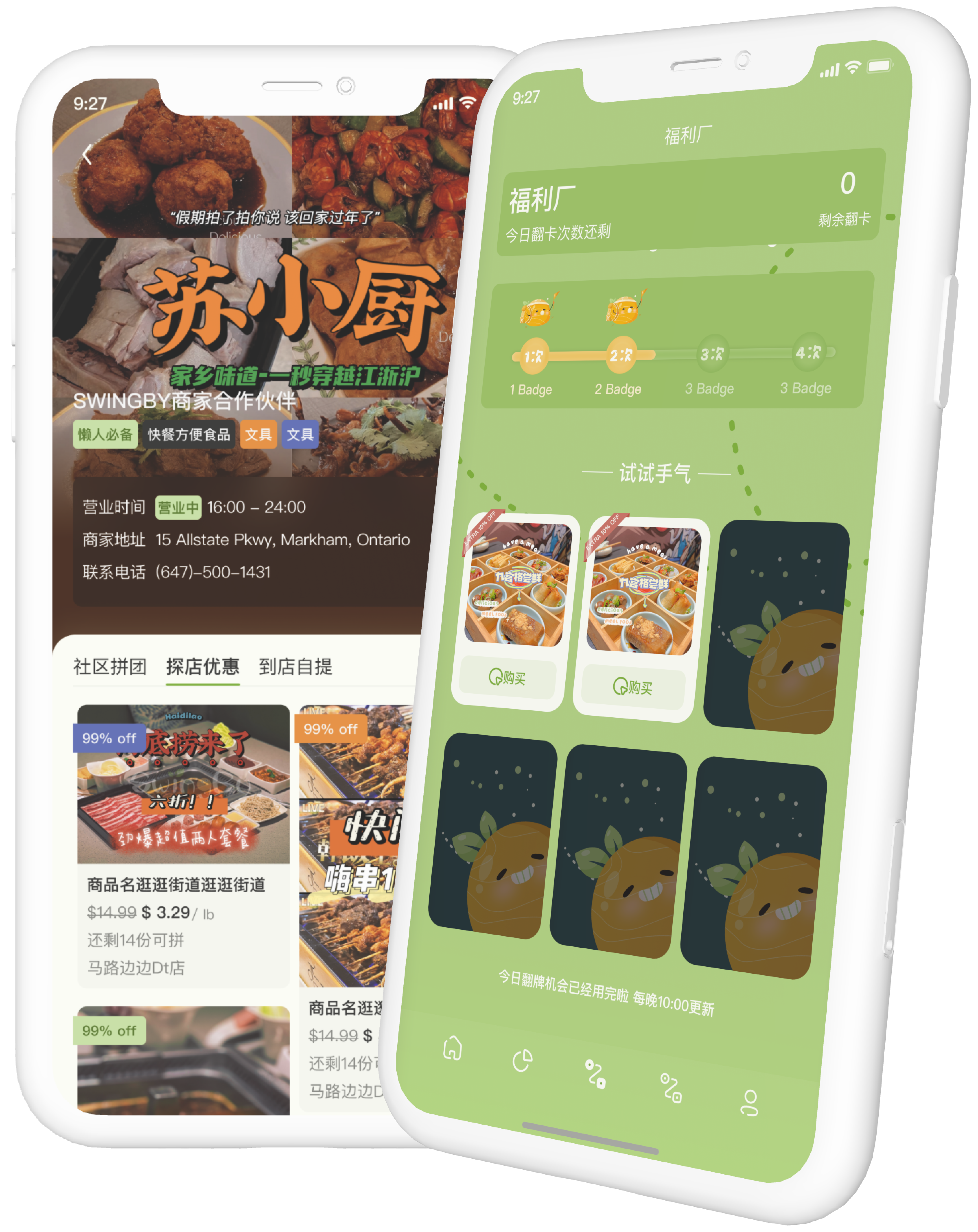 Discover niche stores and to match your unique needs
We believe each community has its unique needs. SwingBy is composed of multi-culture neighborhoods and different merchants from diverse cultures.
Up To Date Progress
Updated May 5th, 2022
Merchants Onboarding In GTA Area
Influencers join in our influencer community
Millions of impressions that we help merchants gain online and offline
Deal&Discount
We collect a variety of daily deals from local merchants.
Fun
On SwingBy, you can buy with your friends, check your friends' meal plans, find flashing sales from time to time and collect food hunting badges to get more discounts
Convenience
We provide deals, digital membership, and online menus so that you can find all of the information you need for local experience in one stop.
Merchants Onboarding
Check the full list of our 1000+ merchant partners by downloading SwingBy.
SWINGBY HOME